About Us
Mellor Nook is owned and run by husband and wife team Jim & Eleanor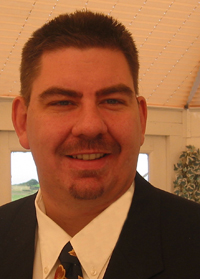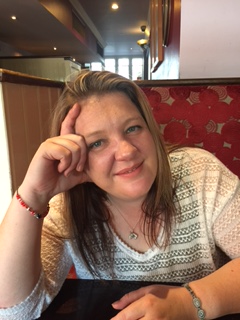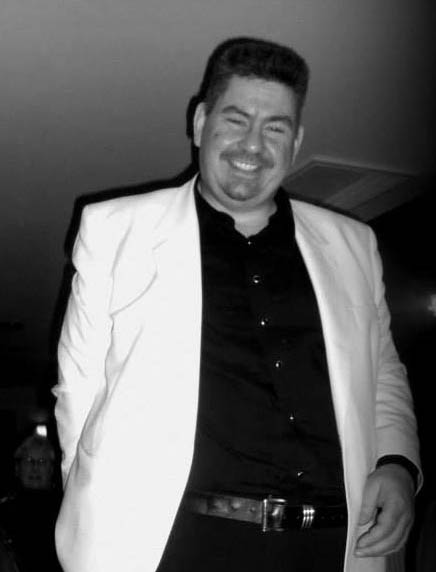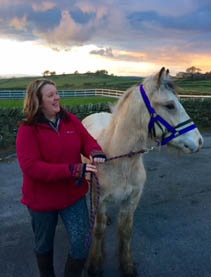 MELLOR NOOK (Statement of Purpose)
I want to apologise about the volume of information in the "Statement of Purpose" this is the legal document we are required to provide, We have decided to post this in its entirety because I feel it may be helpful in showing exactly what we do.
History Of Mellor Nook
A Description Of The Care Home And The Physical Environment
Aims And Objectives Of The Home
Our Quality Policy
Improvement Plan
Resident's Rights
Facilities And Services
Other Services
Name And Address Of The Registered Manager
Qualifications And Experience Of The Home Manager And Registered Provider
Age Range And Sex Of Residents
Range Of Needs That The Home Is Intended To Meet
Admission Criteria, Including Emergency Admissions
Social Activities, Hobbies And Leisure Interests
Arrangements For Resident Consultation About The Home
Fire Precautions And Emergency Procedures In The Home
Arrangements For Residents To Attend Religious Services
Arrangements For Maintaining Contact With Relatives, Friends And Representatives
Arrangements For Dealing With Complaints
Arrangements For Reviewing Service Users' Plans
Arrangements For Respecting Privacy And Dignity
Ensuring The Statement Of Purpose Continues To Meet Requirements
The Care Quality Commission
1. HISTORY OF MELLOR NOOK
Mellor Nook was opened in April 1988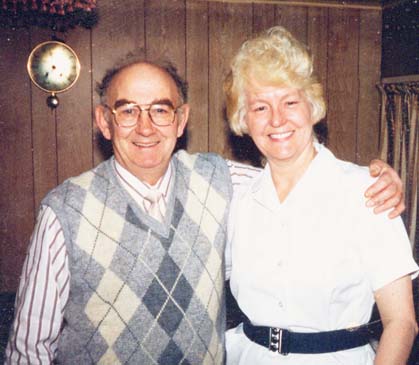 by Jean and John Critchlow (Jim & John's Mother and Father) following Jeans ten-year career providing home care and working within a psycho geriatric hospital.  Over the next sixteen years Jean used her experience to guide her family and staff in the working and running of Mellor Nook. This initial experience provided the foundation of what Mellor Nook is today. We attempt to be forward thinking and innovative in what we do and try to provide a Quality Service. We encourage all the staff to achieve as higher level of qualification as possible and have pride in their career.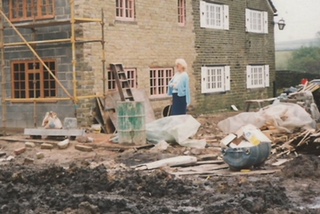 The day to running of Mellor Nook is down to huspand and wife team Jim and Eleanor The staff team of two senior care assistants, nine care assistants, two cooks and a housekeeper/cleaner and an activities co-ordinator and of course Johnny who is in charge of mantinance,
2. A DESCRIPTION OF THE CARE HOME AND THE PHYSICAL ENVIRONMENT
Mellor Nook is situated on the Cheshire Derbyshire boarder on the outskirts of a small rural village.
We have a bus stop outside the home and the towns of Marple and Newmills are about 3 miles away with links to cites of Manchester and Sheffield.
Mellor Nook provides car and minibus transport for any residents who require it.
Mellor Nook has 13 bedrooms 2 lounges a Dining room Kitchen, laundry, & a Summerhouse
Residents can bring their own furnishing However the furnishings provided are in keeping and of a high standard .
We have a stair lift and moving and handling equipment to aid people with their mobility.
The home is kept clean and tidy by our housekeeper who follows a cleaning schedule to ensure nothing gets missed..
Mellor Nook is kept at a relative hight temperature but we can be ventilated to an individuals wishes  .
Mellor Nook has a full fire prevention system consisting of alarms fire fighting equipment and risk assessments .
3. AIMS AND OBJECTIVES OF THE HOME
To provide personal care, as defined by Schedule 1 of the Health & Social Care Act 2008 (Regulated Activities) Regulations 2010, to elderly people, of both sexes, over the age of 65.  Longer-term, rehabilitation and respite when beds are available
To foster an atmosphere of care and support which both enables and encourages our residents to live as full, interesting and independent a lifestyle as possible with rules and regulations being kept to a minimum.
4. OUR QUALITY POLICY
Mellor Nook is committed to providing quality services for residents by caring, competent, well trained staff in a homely atmosphere.
This will be achieved by:
Staff development programme.
Recruitment of staff who share our values and will create a homely atmosphere.
Providing such resources as may be required to ensure that training takes place and is effective.
Mellor Nook will provide services based upon consultation and assessment of the residents' needs.
This will be achieved by:
Listening to staff, residents and others with an interest in the Home.
Ensuring that assessments are made which balance risks and needs.
Promoting a level of responsible risk-taking in daily living activity.
The operation of an effective care planning system.
 Mellor Nook will involve residents in the planning and review of the services that are provided for them to ensure that their needs are met.
This will be achieved by:
Enabling and empowering residents to influence the services provided in the Home by giving each resident a real say in how services are delivered.
Encouraging residents to become involved in all decisions which are likely to affect them, either now or in the longer term.
Mellor Nook will consult people about their satisfaction with the service and suggestions for improvement.
This will be achieved by:
Residents' consultation and satisfaction surveys.
Residents' and staff meetings.
Management review of our Quality Management System.
Mellor Nook will provide catering services which meet the expectations of residents.
This will be achieved by:
Planned, structured menus which include residents' wishes, choices and preferences.
Menus which are nutritionally balanced in the view of a qualified dietician.
Menus which allow residents to change their food choices.
Mellor Nook will ensure that residents are fully informed about all matters which might affect their well-being.
This will be achieved by: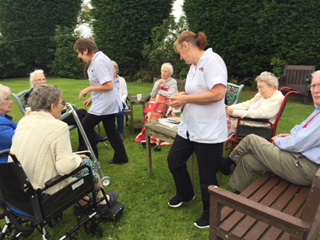 Residents' meetings.
Provision of signs and other displays which inform residents.
Mellor Nook will afford all residents and staff an equality of opportunity in respect of living or working in the Home.
This will be achieved by:
An Equal Opportunities Policy.
Mellor Nook will ensure that the Home is a safe and secure place to live.
This will be achieved by: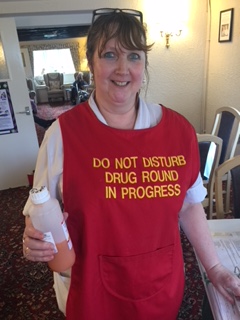 Ensuring that the physical environment meets all Health and Safety standards.
Making available to each resident a door key unless there are agreed reasons for not doing so.
Providing each resident with a safe and secure place to store their valuables.
Ensuring that policies and procedures are in place to safeguard our residents from any form of abuse and these are maintained and audited on a regular basis for compliance and effectiveness.
Mellor Nook will offer a range of social activities which meet the needs of the residents.
This will be achieved by:
Ensuring that activities are offered to each resident which are appropriate to their needs, abilities or expressed wishes.
Ensuring that the Home considers their social, spiritual, cultural, emotional and physical needs in the services it offers to residents.
Ensuring that residents feel comfortable to decline any or all of the activities offered by the Home.
5. IMPROVEMENT PLAN
If requested to do so by the Care Quality Commission, Jim Critchlow will produce a plan (the Improvement Plan) setting out the methods by which, and the timetable to which, he to improve the services provided in the care home.
Jim Critchlow will provide a written copy of the Improvement Plan to the Commission within the agreed timescale.
A copy of the Plan shall be made available to service users and their representatives.
The improvement would must meet the SMART principle: Specific, Measurable, Achievable, Relevent, Time bound.
6. RESIDENT'S RIGHTS
The right to be called by the name of your choice.
The right to care for yourself as far as you are able.
The right to take personal responsibility for your own actions and expect all staff to accept that a degree of risk is involved.
The right to personal privacy at all times and a right to lock your own room door.
The right to invite whoever you choose into your room.
The right to independence.
The right to have your dignity respected and to be treated as an individual.
The right to receive an anti-discriminatory service which is responsive to your race, religion, culture, language, gender, sexuality, disability and age.
The right to live your chosen lifestyle.
The right of access to your own personal records and information relating to decisions made with all staff that affect your life, and where necessary to be assisted with this.
The right to take an active part in any decisions about daily living arrangements that affect your life.
The right of access to outside agencies of your choice e.g. doctor, optician, chiropodist etc., and where necessary to be assisted with this.
The right to look after your own medicines.
The right to control your own finances, if you are able to do so.
The right to make personal life choices such as what food you eat and what time you get up and go to bed.
The right to be involved in your own care plan and be involved in any formal reviews of your needs, which take place at regular intervals.
The right to access a formal complaints procedure and to be represented by a friend, relative or adviser if necessary.
The right to participate in voting at elections.
7. FACILITIES AND SERVICES
Meals 
Your meals will be carefully prepared by our fully qualified cooks, in consultation with a nutritionist; meals are as interesting and varied as possible.  Residents are offered choices each day and special diets
Choices are available at all meal times.  The day usually begins with an early morning cup of tea followed by full English or Continental breakfast, mid-morning tea/coffee and biscuits, 2 course lunch, mid-afternoon tea/coffee and cakes, 2 course evening meal and night time drinks and supper snacks.
All meals, snacks, supplements and drinks are provided within the fees for service. Special diets are catered for and advice of the dietician is sought where necessary.  Alcohol is offered in the evening or on occasions.
Residents have the choice of 2 meals at lunch and tea time.  Whilst every effort is made to provide for individual residents preferences the Home does not provide an
'a la carte menu'.
Care Staff
Staff are always on duty to plan and supervise resident's care, ensuring the highest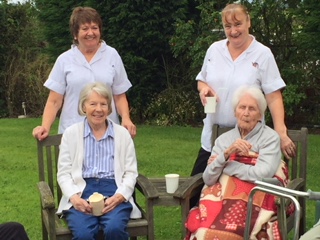 standards at all times.  The Home's GP also calls  approximately twice a week, or more frequently is required, although residents may of course retain their own Doctor if this is practical.  Community nurses and primary care team staff will visit residential care residents as appropriate.
An Optician and Dentist visit regularly although you are free to make appointments outside if you prefer.
Physiotherapy visit regularly although you are free to make appointments outside if you prefer.
Chiropody - visit regularly although you are free to make appointments outside if you prefer.
Hairdressing can be provided, at an additional charge, although you are free to go out to a hairdresser if you wish.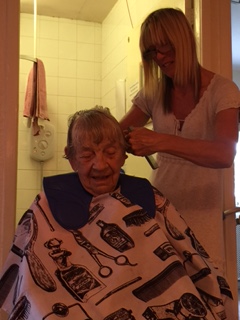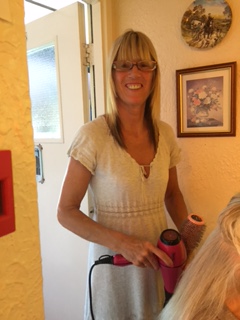 Personal Telephones - Mellor Nook has a number of telephone lines entering the Home .  The telephone number is …0161 427 4293… Residents are able to avail themselves of a direct dial telephone in their room if them or their family want to arrange it Residents have access to a public pay phone in the reception.  Incoming calls can be taken to the resident, subject to availability of the handset, on the Home's mobile phone.  Residents having personal mobile phones are acceptable within the Home. 
Administration Support is available to the Home and residents who may require a letter to be typed can avail themselves of this service. 
Benefits Advice can be provided via the Manager / Home's Administrator.  Information can be obtained about Pension and Social Security Benefits. 
Shopping - Where appropriate we encourage residents to go shopping on their own, with relatives or a staff member.  Where this is difficult staff can assist residents by purchasing goods on their behalf within the necessary safeguards of our Personal Finance Policy and Procedure.
Laundry is undertaken within the Home within the normal fees for service. 
The Home expects all personal clothing to be labelled and cannot be held responsible for any loss of items not so marked.  There are no facilities for residents to do their own laundry.
Dry Cleaning can be provided at cost plus a service charge and can be arranged through Eleanor
Kitchen Facilities are built to the standards laid down by the Environmental Health Department.  The Kitchen is managed by Tracey Crook.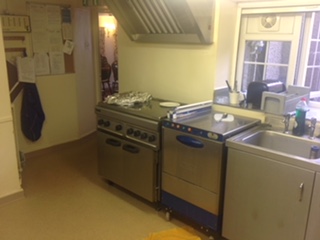 These facilities are not accessible to residents owing to Health & Safety and Food Hygiene Regulations.  Residents can avail themselves of drinks and snacks at most times by requesting these from care staff. 
8. OTHER SERVICES
Resident's Property
The Home will not accept any liability whatsoever for loss of or damage to any money or other valuable property kept (or said to be kept) by the Resident in or about the Home unless such money or property shall have been: Identified to the Home in writing with a current written valuation.Deposited within the Home's safe for safekeeping.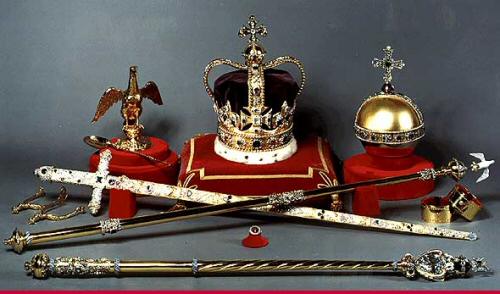 PROVIDED THAT in the case of money liability will not be accepted unless the money is deposited with the Home for safekeeping and in no event whatsoever for sum exceeding £500 (of which not more than £50 may be other than deposited with the Home for safekeeping) and in the case of all other property the Home's liability in respect of any item shall not exceed £500.  For items above £500 the individual resident is solely responsible for a separate insurance policy to cover that risk.  A more detailed position on valuables is outlined in the Service Users Guide.
Gifts and Signing Legal Documents
The Home's employees or staff are not permitted to directly accept any gifts, and/or presents from residents or to sign as a witness any legal document which pertains to one of the residents in the Home. 
9. NAME AND ADRESS OF THE REGISTERD MANAGER
Jim and Eleanor live directly opposite at the Care Home all personal and business    correspondences go to the home.
     Mellor Nook
     133/135 Moorend Rd
     Mellor
     Stockport
     Cheshire
     SK6 5NQ
10. QUALIFICATIONS AND EXPERIENCE OF THE HOME MANAGER AND REGISTERED PROVIDER
Information regarding  Jim Critchlow Home manager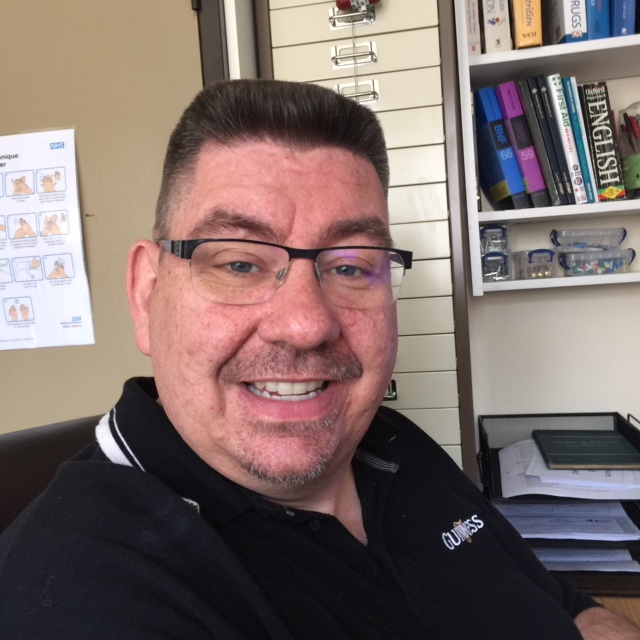 Level 5 Deploma in social Care
Level 4 in Leadership and Management in the Care Sector
Thirty years experience
PTTLS Teaching Qualification
11. AGE RANGE AND SEX OF RESIDENTS
Mellor Nook provides long term care services for 15 people aged over 65 years for both male and female clients.  We can provide respite care if a bed is available.  All accommodation is provided in single rooms, 12 of which are en – suite.  Currently we provide accommodation for 9 female and 4 male residents.  Their ages range from 78 to 101
12. RANGE OF NEEDS THAT THE HOME IS INTENDED TO MEET
Mellor Nook provides services in the following categories:
Care Home providing personal care
Mellor Nook provides services to the following categories of resident:
Old Age (not falling within any of the categories above) 
13. ADMISSION CRITERIA, INCLUDING EMERGENCY ADMISSIONS
Mellor Nook's admission criteria are set out in the Cared 4 Quality Management System Procedures:
SD-01  Admission Enquiries for Care Homes.
SD-02  Admission to the Home and associated forms.

14. SOCIAL ACTIVITIES, HOBBIES AND LEISURE INTERESTS
Mellor Nook is able to provide a variety of ways that residents can engage in the enjoyment of social activities, hobbies and leisure interests.  Residents are consulted individually in relation to their interests and wishes regarding social activities as part of the Service User Planning process and at regular residents meetings.  The Home employs an activity organiser.  The range of activities available are set out below: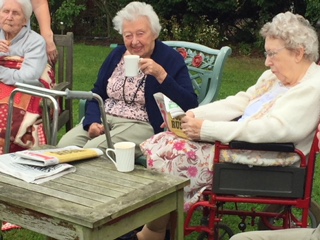 Walking out with the activities Co-ordinator
Reminiscences secessions
Regular Entertainers to the home
Church service
Residents' parties
Celebration of National events

Shopping trips
Exercise sessions
Aid with letter writing/reading 
The following procedures also relate to how activities are organised in the Home.  These are set out in the Cared 4 Quality Management System Procedures Manual:
MA-18  Gaming, Gambling and Lotteries
SD-23   Terrestrial, Satellite and Cable Television
SD-24   Pets
PC-09   Interests and Activities
15. ARRANGEMENTS FOR RESIDENT CONSULTATION ABOUT THE HOME
Jim and Eleanor is committed to ensuring that residents are fully consulted about matters which are significant in the running of the Home or about matters which might affect their well being or quality of life.  We have a resident meetings and the management and staff are available to listen to the views of residents. 
The Cared 4 Quality Management System used in the Home includes policies and procedures which try to ensure that effective consultation takes place.  These policies and procedures include:
SD-12  Residents' Committees
SD-16  Comments, Suggestions and Complaints
CI-03   Management Review of the Quality System
CI-04   Quality Review Group
CI-05   Internal Audits of the Quality System
CI-08   Satisfaction Surveys
QP-10  Resident's Charter of Rights
16. FIRE PRECAUTIONS AND EMERGENCY PROCEDURES IN THE HOME
Mellor Nook's fire precautions have been designed with advice from the Fire Officer and to date all recommendations are implemented following the annual Fire Officer's visit.However, whilst every attempt has been taken to minimise risk of fire there can be no guarantee of safety.  The Home undertakes regular fire drills and reviews of procedures.  The Home operates a separate FIRE PROCEDURE FILE which includes records of fire drills, alarm tests and records of staff training.
All staff are provided with information about the fire procedure at induction.  All staff are required to attend annual up-date lectures on fire procedures and use of fire equipment.
Jim and Eleanor has implemented the Peninsula Fire Management System which requires the production of emergency policies, procedures and other such arrangements as may be required in situations which may arise.  The relevant documents are listed below:
Mellor Nook was fitted with a state of the art fire alarm and new emergency lighting in 2018
Fire Policy
Emergency Planning
Accident and Incident Reporting
SD-21    Missing Resident Procedure
17. ARRANGEMENTS FOR RESIDENTS TO ATTEND RELIGIOUS SERVICES
Jim and Eleanor takes all reasonable steps to ensure that each resident's wishes are known and understood in relation to the practice of their chosen religion.  Where requested, we will observe and ensure confidentiality in respect of religious belief or alternatively we will take such steps as may be necessary to enable residents to attend religious services or access religious leaders, ministers or priests in private.
Jim and Eleanor operate the Cared 4 Quality Management System that contains the following relevant procedures:
MA-15  Confidentiality and Access to Records
QP-10   Resident's Charter of Rights
QP-06   Home Equal Opportunities Policy
SD-03   Assessment and Care Planning
PC-10   Religion
18. ARRANGEMENTS FOR MAINTAINING CONTACT WITH RELATIVES, FRIENDS AND REPRESENTATIVES
Jim and Eleanor actively encourage residents to maintain all forms of social contact that they enjoyed before moving into Mellor Nook.  We will assist residents to maintain contact if requested.
Mellor Nook is looked upon as a resident's Home and hence, subject to the resident's wishes, visitors are, within reason, generally welcome at any time.
We respectfully request visitors refrain from visiting at meal times
…1pm…. and: ……5pm….
All visitors are requested to enter their details in the 'Visitors Book' and to sign out on departure.  Visitors should be aware that this is to comply with Health & Safety legislation and Fire Regulations.
Residents can usually receive visitors in their own room or in one of the lounges or, outside meal times, in one of the dining rooms.
Visitors wishing to take residents off the premises should speak to the Senior Member of Staff on duty first to ensure that any medication can be provided and that the trip out is within the capacity of the resident.  This needs noting in the Visitors Book on departure and return.
Relatives and friends are encouraged to attend social events such as resident's Christmas Party, Summer Fair, entertainment evenings etc.
The Cared 4 Quality Management System contains procedures which demonstrate this.  These are shown below:
SD-09    Advocacy
SD-20    Visitors to the Home
19. ARRANGEMENTS FOR DEALING WITH COMPLAINTS
Jim and Eleanor welcome any Comments, Concerns or Complaints about the services delivered or how to improve the running of the Home.  Complaints or Concerns about the service provided within any Home will be treated seriously.
If a resident or relative requires help to make a complaint then they are afforded advice about potential advocates.
Jim and Eleanor have implemented the Cared 4 Quality Management System which includes comprehensive arrangements for dealing with Comments, Suggestions and Complaints as detailed below:
QP-01   Comments, Suggestions and Complaints Policy
MA-15  Confidentiality and Access to Records
SD-16    Comments, Suggestions and Complaints
20.ARRANGEMENTS FOR REVIEWING SERVICE USERS' PLANS
Jim and Eleanor operate a full service user planning and review system as contained in the Cared 4 Quality Management System Resident's Care Plan (Service User Plan) used in the Home.  The procedures and documentation relevant to this process are shown below:
C4-079   Resident's Care Plan (Service User Plan)
SD-02    Admission to the Home
SD-03    Assessment and Care Planning (Service User Planning)
21. ARRANGEMENTS FOR RESPECTING PRIVACY AND DIGNITY
All staff are instructed, as part of their induction, to respect residents and preserve their dignity at all times. 
Arrangements for ensuring that our residents are treated with respect and dignity are clearly shown in all our policies, procedures and actions. 
The Cared 4 Quality Management System which clearly demonstrates our commitment to privacy and dignity contains the following relevant procedures:
QP-10   Resident's Charter of Rights
The Homes' Quality Policysee Cared 4 Quality Manual Section No. 4 page 3-5.
22. ENSURING THE STATEMENT OF PURPOSE CONTINUES TO MEET REQUIREMENTS
We will continually keep our Statement of Purpose under review and make revisions where appropriate as required by section 12 (2) of the Care Quality Commission (Registration) Regulations 2009.
23. THE CARE QUALITY COMMISSION
This is a National body which regulates the conduct of Care Homes in England. There are a number of Regional Offices from which Commissioners carry out their duties.
Mellor Nook is part of the North West Region and
the Care Quality Commission Offices are located at:
CQC National Customer Service Centre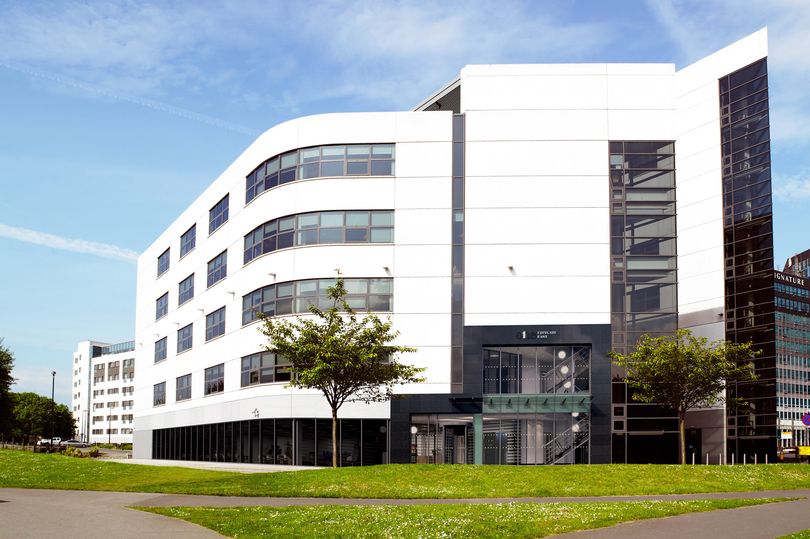 Citygate
Gallowgate
Newcastle upon Tyne
NE1 4PA
They can be contacted at the above address or by:
Telephone:     …… 03000 616161……….
Fax:                ……… 03000 616171……….
E-Mail:           ……Via Online form at …
 http://www.cqc.org.uk/content/contact-us-using-our-online-form….